Every year, the founders of Partial.ly participate in the Great American Teach-In. This year, we sent Ben to Orange Grove Middle School, a magnet school for creative arts in Tampa, Florida.
While we are passioniate about software, business development and marketing, we like to discuss subject matter that is more interesting to kids, particularly at a school where most students are interested in creative arts.
Ben brought a guitar and talked about the benefits of playing an instrument. It turned into a jam session with the kids singing and dancing.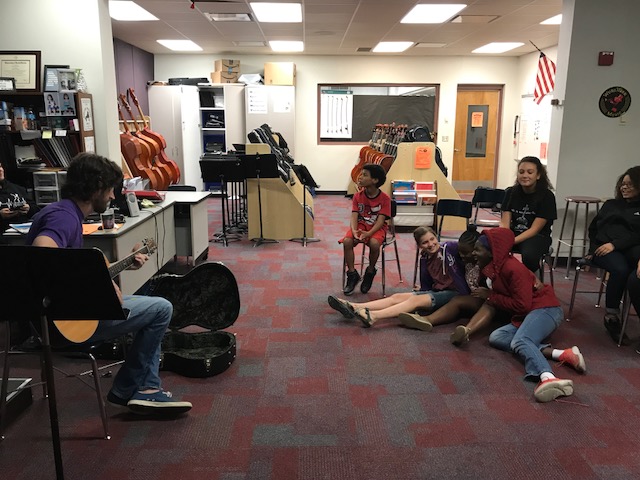 The Great American Teach-In is an annual event where local business professionals guest lecture at schools. Volunteers are asked to teach classes about subjects they are passionate about.
We're hugely passionate about the arts at Partial.ly, especially music. Our founders Andrew and Ben play piano and guitar. We have a passion for sharing music and art with kids, and helping spark interest in the creative arts.